---
Director - Perry Martin
Perry Martin is the President of Evangeline Entertainment, a company that offers developmental & consulting services for the theatre, concert, television, film, & talent industries. He is the co-founding Producing Artistic Director for the Halifax Theatre Co. & the Bayou Playhouse. Mr. Martin was awarded 2 National Telly Awards for Advertising and continues to participate as an annual judge for the Daytime Emmy Awards.
New York theatrical credits include the world premieres of The Kingfish, A Different Woman & Mirrors Of Chartres Street. He was the developmental consultant for the National tour of Smoke & Mirrors, starring Anthony Herrera of As The World Turns. Mr. Martin has directed & produced over 80 theatrical productions including the world premieres of Earl Long in Purgatory, Miz Caraway & the Kingfish, Spiritual Gifts, Confederacy of Dunces and 5 newly discovered Tennessee Williams plays. Perry also directed 25 productions for the Bayou Playhouse including the Pulitzer Prize-Nominated Rising Water. He is currently adapting Anne Galjour's hit Cajun Comedy Okra to be produced as a feature film. His award winning regional premieres include; The Beauty Queen of Leenane, A Walk in the Woods, Filumena, Okra, All My Sons, The Great Big Doorstep, Tiger Tail, I Can't Imagine Tomorrow, Burn This & The Playboy of the Western World. He is currently writing his first novel, A Blur in the Eye of the Storm, a tragic-comic account of his 10 day adventure which started with his 2005 Off Broadway world premiere of A Different Woman and continued back to Louisiana and being stranded in the French Quarter during the devastating landfall and aftermath of Hurricane Katrina. Perry Martin is visually impaired, thus the novel's title.
---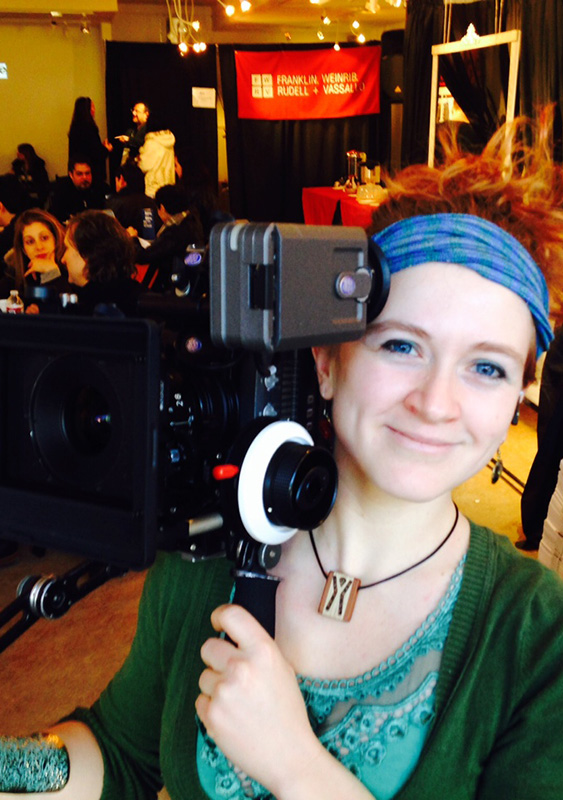 Director of Photography - Lauretta Prevost
Lauretta Prevost has been lensing and lighting for the decade past o'er four continents, from Parisian promenades to Cuban calles. She is based in narrative story-telling and in NYC.
---
2nd Unit DP /A Camera - Lisa Long
Lisa Long works as a camera assistant and camera operator in the film industry and is a member of I.A.T.S.E and the Screen Actors Guild. She received her Bachelor of Fine Arts from New York University's Tisch School of the Arts in Film and TV Production. She works professionally in New Orleans and in New York on feature films, television shows, and music videos. Her resume includes projects such as "Twilight: Breaking Dawn, Part 1," "Abraham Lincoln Vampire Hunter," "21 Jump Street," Justin Timberlake's music video "Take Back the Night," and James Franco's, "As I Lay Dying." She is currently working towards working full-time as a Director of Photography in the film industry. She currently lives in New Orleans.
---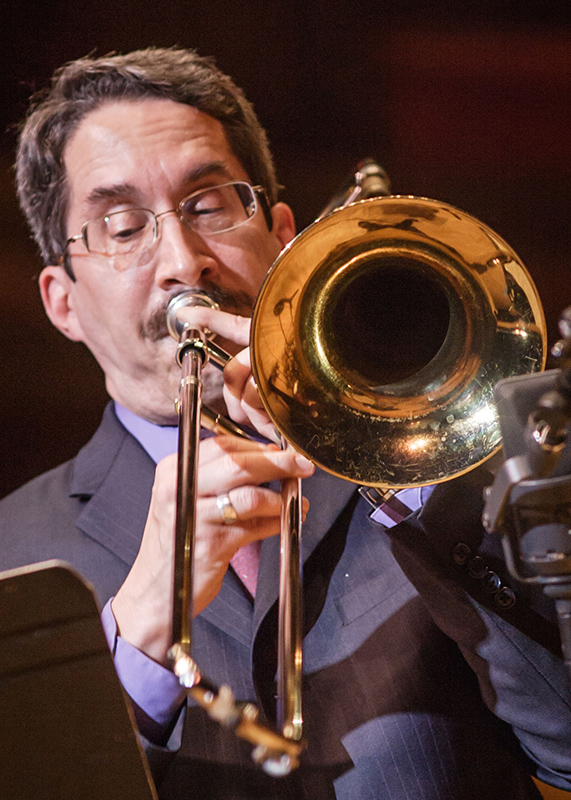 Original Score - Antonío García
Antonio J. García is a performer, composer/arranger, producer, clinician, educator, and author in both instrumental and vocal genres. The Director of Jazz Studies at Virginia Commonwealth University, his book, Cutting the Changes: Jazz Improvisation via Key Centers (Kjos Music) offers musicians of all ages the opportunity to improvise over standard tunes using just their major scales. He has performed as trombonist, bass trombonist, or pianist with 70 major artists including Ella Fitzgerald, George Shearing, Mel Tormé, Billy Eckstine, Doc Severinsen, Louie Bellson, Dave Brubeck, and Phil Collins. A Bach/Selmer clinician/soloist and avid scat-singer, he is Associate Jazz Editor for the International Trombone Association Journal, Past Editor of the International Association for Jazz Education Jazz Education Journal, Past President of IAJE-IL, Board member of The Midwest Clinic, is Co-Editor/Contributing Author of Teaching Jazz: A Course of Study, and authored a chapter within The Jazzer's Cookbook. He serves as a Network Expert (for Improvisation Materials) for the Jazz Education Network. His articles have been widely published; and his compositions have been published by Kjos, Kendor, Doug Beach, Walrus, UNC Jazz Press, Three-Two Music, and his own company. García is also the subject of an extensive interview within Bonanza: Insights and Wisdom from Professional Jazz Trombonists (Advance Music).
---
Costumes and Props - Trish McClain
Trish has been nominated for the Big Easy Award (four times), Storer Boone and Marquis Awards (many times) and has won three Storer Boone Awards and one Marquis Award as Best Costume Designer. Trish has also received two awards from the Kennedy Center (one for hair and makeup design for Dreamgirls and one for costume deign for Seven Guitars). Trish has also provided costumes and props to the TV and movie industry for projects such as Oliver Stone's JFK, the Coen brothers Miller's Crossing, the Travel Channel and most recently to HBO's Treme. She is the owner of a costume and prop rental house, Designs in Time of New Orleans ,LLC, costumes and props for stage and screen.
---
---
| | |
| --- | --- |
| Associate Producer | Katrina Art |
| Edited by | Jim Fields |
| First Assistant Director | Lexxi Broussard |
| Second Assistant Director | Jim Fields |
| Focus Puller | Jimmy Crisp |
| 2nd AC | Mason Lipscomb |
| DIT | Bryan Stafford |
| Sound | Blake Donaubauer |
| Gaffer | Lara Sfire |
| Key Grip | Trevor Darling |
| Dolly Grip | Joe Olandese |
| Swing | Austin Cochran |
| Stunt Coordinator | Katrina Art |
| Hair/Makeup | Jen Giragos |
| Additional Hair/Makeup | Sara Jane Goodrum |
| Still Photography | José García II |
| Art/Set Dressing | Jane Cradic |
| Construction | Ken Conner |
| Digital Music Production | Avi Berkovitch |
| Additional graphics | Magnetic Arrow |
| Catering and Craft Services | Maria Kron |
| Production Assistant | Peter Wood |
| Production Assistant | Kaitlyn Chauvin |
| Production Assistant | William Rafferty |
---